If you live in an old building, you must know that it is maybe time to get your roof shingles replaced or schedule a maintenance service to find out any potential leaks or cracks. All Trades Enterprise, a family-owned and operated roofing, and remodeling company have over 20 years of experience when it comes to commercial or residential property repair and maintenance services. We take great pride in the fact that we are the Better Business Bureau (BBB) accredited as well as rated and approved by HomeAdvisor. Though we have a team of an exceptionally skilled roofing contractors, we also provide services including additions to your houses like an awning or a deck or porch. Over the years, we have slowly increased our client base with our paying attention to detail and dedication towards our job which lets us finish quality work well within time and within budget.
Below we have mentioned 2 common kinds of roofing services provided by us. Take a look.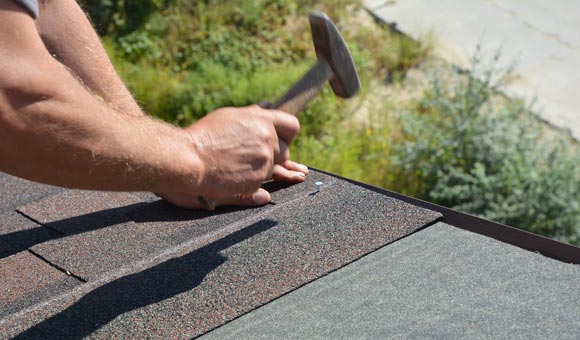 Metal roofing is not only a good choice for the structure of your house but also for increasing the resale value of your house. We provide a metal roofing option as it requires the least amount of maintenance services. It is also known for its longevity, as neither the sun nor the hail can damage these roofs.
Though asphalt roofing is one of the most common roofing styles, it becomes quite vulnerable to extreme weather conditions. These shingles often loosen up or give way and thus arise the need for roof replacement services. Our men, after a thorough inspection, will immediately replace these shingles in order to protect you from any future expensive repair services.
So, if you are looking for a roofing contractor in the regions of Colorado Springs, Monument, CO, Woodland Park, Fountain, CO, and Pueblo, you can get in touch with us.