Roofing Contractor, Painter, Landscaping, & Home Remodeling in Colorado Springs, Fountain, Monument, Pueblo, Woodland Park, CO, and Surrounding Areas
All Trades Enterprise Inc.
All Trades Enterprise takes pride in providing the highest level of service and satisfaction on each and every project.
All Trades Enterprise is a licensed and insured general contracting company specializing in Landscaping, Roofing, Kitchen and Bathroom Remodeling, Home Additions and Renovations, and everything else in between. All Trades Enterprise is accredited by the Better Business Bureau and has been screened and approved by HomeAdvisor.
General Contractor for Colorado Springs
We truly are the
"We do it all with one call"

general contractor.

So many projects our customers want are a combination of many different tasks. A new addition will require the knowledge of a roofing company, electrician, plumber, tiler and more. Landscaping will need a patio paver, deck construction, landscape design, re-sloping and more. Having one contractor that can handle it all means your Colorado Springs project can move seamlessly from one part to another. No more designing that the framer can't do or kitchen cabinet designs that are aren't feasible.
Landscaping, Roofing, and Painting Company
Over 40 years of experience in building living spaces and properties
All Trades Enterprise has experience in home building, remodeling, renovations, landscaping, and anything else you can think of. Anthony has won prestigious awards in the Home Building Industry and other Associations as well. When it comes to high-quality craftsmanship, All Trades is the company to look for. Our customers refer All Trades to their friends and family looking for all types of home repair, roofing, remodeling, and landscaping. That also includes the many businesses throughout the state of Colorado. The trust we have gained is priceless and wouldn't compromise the quality of work to risk it.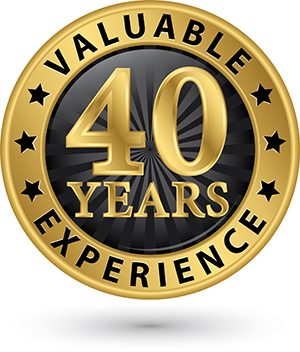 Handyman for Colorado Springs
Meet the Owner of All Trades Enterprise
Anthony Clark, owner of All Trades Enterprise brings over 40 years of experience to the table to provide residents of Colorado Springs and surrounding areas Pueblo, Fountain, Woodland Park and Monument the general contracting services they need. Anthony has a reputation for quality work and design, responsiveness, and competitive pricing. When you work with Anthony and the All Trades Enterprise team of professionals, we will assist you to explore your design options, materials, and complete your project as efficiently as possible.
We Do it ALL WITH One Call
Ready to get started? Call us today to get your free estimate!
719-375-0504