Hail Damage Roof Repair in Colorado Springs, CO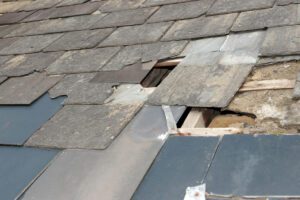 Your roof takes a beating every day. Maybe it's from the summer heat, or it might be from the extreme cold and snow. But one thing that will really cause havoc quickly with your roof is from hail, and the larger the hail is, the more damage it will cause. When a hail storm hits your house, you should make a point to check your roof for hail damage and to have it repaired sooner rather than later.
All Trades Enterprises has been in business for more than four decades, and that means they have seen a lot of roof hail damage. When you have them come out to inspect your roof, they know the telltale signs of damage to both the shingles as well as the material underneath. Give them a call today to find out more about their hail damage roof repairs.
Roof Hail Damage in Colorado Springs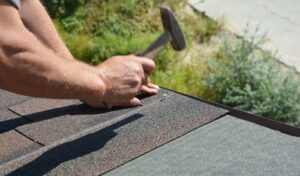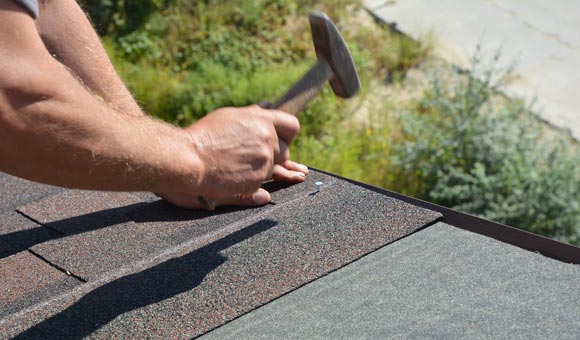 Colorado as a state, and particularly Colorado Springs, receive more than their fair share of hail storms annually. Topography contributes to the frequency of hail occurring, and residents can expect three to four major hailstorms annually. When these happen, you need to inspect your roof to make sure damage hasn't happened where you need repairs.
Have All Trades Enterprises inspect your roof for both shingle damage as well as the material underneath for damage. If left alone, those damaged areas could lead to further damage from water leaks, mold, or other negative issues. They recommend doing an inspection at 3 points during the year:
Spring, to evaluate any winter damage and prepare for hail;
Summer, to check for any hail damage;
Fall to do a final hail inspection and prepare for winter.
Free Roof Hail Damage Estimates >
Meet Your Local Roofing Contractor in Colorado Springs
At All Trades Enterprise – We Do It All With One Call!
Roof Inspections & Estimates
New Roof Installations
Hail and Storm Damage Roof Repairs
Roof Leak Repair
Asphalt Roofing
Shingle Replacement
Metal Roofing
Tile Roof Installation & Repair
Emergency Roof Repair Service
Colorado Springs Roofer
All Trades Enterprises is a professional roofing contractor provider in Colorado Springs with experience working with all types of roofs, including asphalt, tile and metal roofs, and can provide recommendations for your roof. And if you need emergency services after a storm, All Trades Enterprises will come out within two hours and board up any storm-damaged issue to stop the immediate problem. When weather permits, we will return to inspect the damage and give you a report on the next steps.
Colorado Springs is the largest city by area in Colorado as well as the county seat and the most populous municipality of El Paso County, Colorado. The city is home to 24 national sports governing bodies, including the United States Olympic Committee, the United States Olympic Training Center, and USA Hockey. Significant defense corporations in the city include Northrop Grumman, Boeing, General Dynamics, L3Harris Technologies, SAIC, ITT, and Lockheed Martin. Colorado Springs is home to the Pro Rodeo Hall of Fame and the headquarters of the Professional Rodeo Cowboys Association.