Colorado Springs Remodeling General Contractors
Was your home built in the 1970s and nothing has really changed? Is your bathroom needing an update to make it more efficient for your family? Or maybe you have unfinished space in your basement that you could use for your kids. No matter what your project is, All Trades Enterprises is your home remodeling expert. From kitchen and bathroom remodels to basement remodels and everything in between, All Trades Enterprises will help to make your dreams a reality.
Kitchen and Bathroom Remodel in Colorado Springs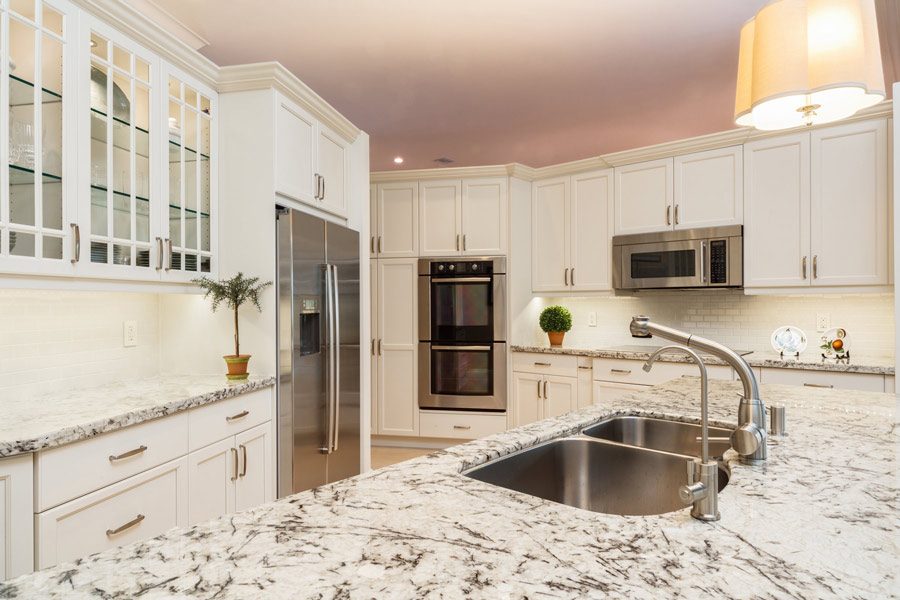 Your new kitchen all starts with the design – open floor plan, new island, gourmet chef's kitchen, and more. It can all be yours. And your bathroom? Steam showers, vessel sinks, dual vanities, double showerheads? Whatever you want in your bathroom is possible. We will stick to your budget and make your kitchen or bath brighter, newer, and better; plus we will keep your bank account happy.
With All Trades Enterprises, all it takes is one call and everything will be handled, from design through completion. The layout, cabinets, appliances, and more will all go directly from design to installation from the same company. No more trying to get multiple organizations into the same room, trying to understand what YOU want. The same people who worked with you on the design of your space will be the ones working on the space.
Home Remodeling in Colorado Springs, Colorado
Kitchen remodels, bathroom remodels, basement remodels, and even full home remodels are precisely what All Trades Enterprises does. Affordable and quick, renovations can bring your kitchen and bathroom up to home remodeling show quality. Get the most out of your home by finishing, renovating, or remodeling your house or basement. Create your new media room, playroom, laundry room, or multi-use space for storage and living. Increase the value and comfort of your home by increasing your space through home and basement remodeling.
Colorado Springs was known as Little London in its early days. Adventure awaits in many off-the-beaten-path locations in and around Colorado Springs: pan for gold at the Ghost Town Museum, appreciate the art of flight at the National Museum of WWII Aviation, descend the Mollie Kathleen Gold Mine and find some impeccable views from trails in nearby Woodland Park and Monument. And don't forget Pikes Peak, whose summit inspired Katharine Lee Bates to pen the words to "America the Beautiful."
Remodeled Kitchens
Remodeled Bathrooms
Remodeled Basements