7 advantages of hiring roofing contractor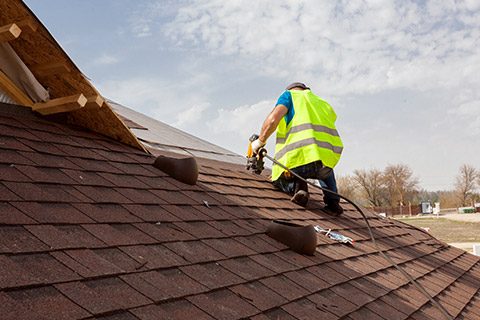 Hiring a professional roofing contractor for your roofing needs can offer several advantages. All Trades Enterprise Inc. provides the below  benefits of hiring roofing contractor in Monument, CO, Colorado Springs, Pueblo, Woodland Park, Fountain, CO and surrounding regions: 
Expertise and Experience: Roofing contractors typically have extensive experience and knowledge in the field. They are well-versed in various roofing materials, techniques, and installation methods. Their expertise ensures that your roofing project is done correctly and efficiently.

Quality Workmanship: Professional roofing contractors are committed to delivering high-quality work. They have the necessary skills and equipment to perform roofing installations, repairs, and replacements to industry standards. Quality workmanship ensures the longevity and durability of your roof.
Safety Compliance: Roofing projects can be dangerous, especially when working at heights. Professional roofing contractors are trained in safety protocols and follow strict safety guidelines to protect their workers and your property. This reduces the risk of accidents and injuries.
Proper Licensing and Insurance: Reputable roofing contractors are licensed and insured. This means they have met the legal requirements to operate in their area and have insurance coverage to protect you and your property in case of accidents or damage during the project.
Warranty and Guarantees: Many roofing contractors offer warranties or guarantees on their work. This provides you with peace of mind, knowing that if any issues arise with your roof shortly after the project is completed, the contractor will address them at no additional cost. It's essential to review the terms of any warranties or guarantees offered.
Time and Cost Efficiency: Roofing contractors have the necessary tools, equipment, and personnel to complete projects efficiently. They can often complete roofing projects more quickly than if you were to attempt it yourself, saving you time and reducing the risk of potential mistakes. Additionally, they can help you source materials at competitive prices, potentially saving you money in the long run.
Customized Solutions: Professional roofing contractors can assess your specific roofing needs and provide customized solutions. Whether you need a simple repair, a complete roof replacement, or specialized roofing materials, they can tailor their services to meet your requirements.

 
When hiring a roofing contractor, it's essential to do your due diligence. Research potential contractors, check their references, read reviews, and obtain multiple quotes to ensure you select a reputable and qualified professional for your roofing project.
 
Please call us without any hesitation. You can also drop us an email for further information.