Roofer for Roof Installation, Roof Hail Damage, and Roof Replacement in Monument, CO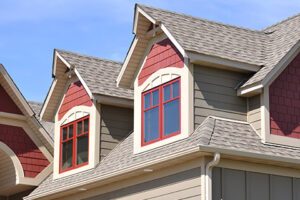 New home construction needs a roof installation. Existing homes sometimes need roof replacements. Both new and existing homes are subject to the hail storms that are common in Monument, Colorado, and those homes need hail damage roof repair. For all of these, you want an experienced roofing contractor who is familiar with the area.
All Trades Enterprises is that roofing contractor in Monument, CO, that can handle all of these different roofing needs. Being in business for more than 40 years means that they've seen a lot and know how to spot hail damage as well as prepare homes for the different seasons.
Free Roof Replacement & Repair Estimates >
Hail Damage Roof Repair in Monument, CO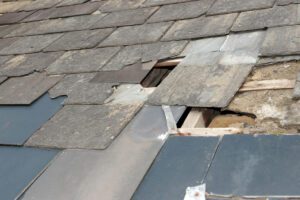 Living in Colorado means living in "hail alley". The conditions are just right to produce hail storms frequently, and some of those hail storms can be very damaging to vehicles and property. After a significant hail storm, it is imperative that you get the roof on your home and garage inspected. While you may not visually see any issues with your roof, there could be damage underneath those shingles. Don't leave that roof hail damage untouched, as it will only lead to more expensive repairs down the road.
Have All Trades Enterprises inspect your roof for both shingle damage as well as the material underneath for damage. While they can do inspections after a hail storm, it is also a good idea to have your roof inspected a few times throughout the year because of where we live.
Roofing Contractor in Monument, Colorado
All Trades Enterprises is the preferred roofing contractor in Monument, handling all types of roofs from asphalt shingles to metal roofs. Don't be fooled by contractors who show up after a storm, looking for business. They are looking for a quick job and won't be around later. All Trades Enterprises knows Monument and the surrounding areas and understands what homes go through with the weather. Give them a call today to schedule your roof inspection.
Monument was first settled as a stop along the Rio Grande Railroad in 1872, and the area was incorporated as a town called Henry's Station in 1879, but the name was later changed to Monument. However, three years later the name was changed to Monument after Monument Creek and Monument Rock in the west. Boy Scout Troop 514 is in possession of the Challenger flag. This flag was on board of the ill-fated last mission of the Space Shuttle Challenger and was recovered undamaged.