In places where hail storms occur, hail damages to roofs are quite common. From basic indentations come on fractures, two loosening of the surface shingles there can be various kinds of hail damages. All Trades Enterprise is here to tend to your roof hail damage along with repair work and changes here and there. Whether you want just a minor handiwork or a major renovation like landscaping or roof replacement, we have a team of experts that can help you out. Our professionals know that these kinds of damages are not just limited to your roofs, they go deep within the construction of your house. Not all damages are severe; some lead to water damages, mold, and mildew growth, while others are just cosmetic. We have been accredited by the Better Business Bureau and also screened and approved by HomeAdvisor, we also take great pride in being awarded Top Roofer by Expertise.com. the people of Colorado Springs, Monument, CO, Woodland Park, Pueblo, and Fountain, CO trusts our service as it reflects our dedication, experience, and versatility.
Below we have mentioned a few common types of roof hail damages that occur on any roof.  Take a look.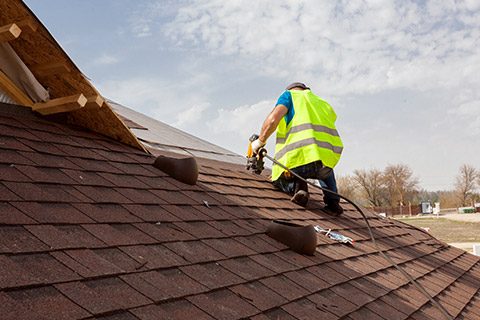 Cracked Asphalt Coating
Due to heavy hail storms, many a time the asphalt coating or the fiberglass mat might get cracked due to the impact of the hailstones. You have to check thoroughly as these cracks are not easily visible.
Loss of asphalt granules
The asphalt shingles are covered with small mineral granules. These granules protect the asphalt coating by allowing the water to trickle down away from the roof. The hailstones cause an indentation on these shingles this resulting in the loss of granules which means that your roof's waterproofing has been affected.
So, if you are planning to get your roof fixed from all the damages caused by hailstones, you can give us a call at 719-375-0504.