Freshly painted walls can leave your home or business feeling brand new. But when it comes to picking the color and theme it may feel like an overwhelming chore. Hiring professional painters means hiring skilled and experienced experts that will give you immaculate and attractive results the first time around.
Professional Residential Painting.
There are many reasons why homeowners choose to paint their homes. Whether just looking for a change, or making your house feel more like a home, it's important to hire professional painters to get the job done correctly.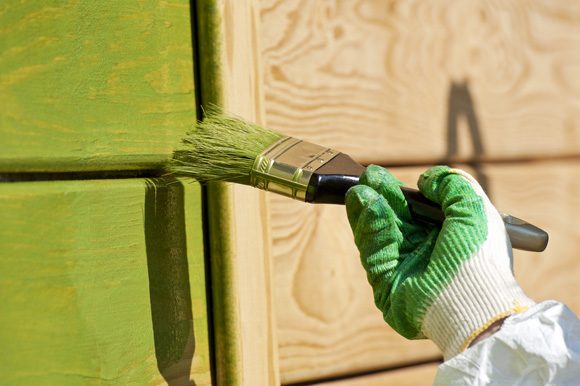 The benefits of hiring professional residential painters are various. For starters, professional painters have experience in home painting. By using the proper equipment and being armed with ample knowledge, professional painters can paint any room in your home including:
Kitchens
Bedrooms
Exterior
Bathrooms
Living Space, and more!
Professional painters also offer more versatile paining options. If you're looking for a decorative painting that includes textures and designs, it may be impossible to do on your own. But professional painters have experience working with different designs and decorative paintings. Your decorative wall is sure to turn out great with the help of professional painters.
Professional Commercial Painting.
When it comes to painting your commercial building, it's essential that your paint job is immaculate. Your commercial building is a reflection of your brand, a sloppy and unprofessional paint job can send a strong message to your clients that can be detrimental to your business. For professional buildings, professional paint jobs are not only recommended but are necessary.
Hiring professional painters for your commercial building gives you the peace of mind knowing that your business is in good hands and that quality results will be delivered. With the proper certifications and equipment, your liability is protected in the event of an accident that can compromise the safety of your staff and employees. If you need your commercial building painted then hiring a professional painter is the way to go.
At All Trades Enterprise Inc., professional and affordable painters are available to residents and business owners in Colorado Springs, Fountain CO, Monument CO, Pueblo, Woodland Park, and surrounding areas. Call today to chat with a professional painter about your needs.