Do you have a huge outdoor space? Some people are blessed with a great outdoor area in their house. But what do you intend to do with this kind of space? There are various kinds of landscaping options that you can try. But first, you must look for the right landscaping service which can chalk out a nice plan and also help you execute it.   We, at All Trades Enterprise, can be the right solution for you. We are one of the most established and reliable companies which have been in this business for more than 20 years now. We bring you a wide range of solutions, starting from roofing services, home remodeling, including kitchen and bathroom remodeling, and landscaping services to even painting, plumbing, and so on. We are known for our highly expert professionals who can help you in all such services along with our customer-oriented approach. So, if you belong to areas such as Colorado Springs, Pueblo, Fountain, CO, Monument, CO, or Woodland Park, then you can opt for us.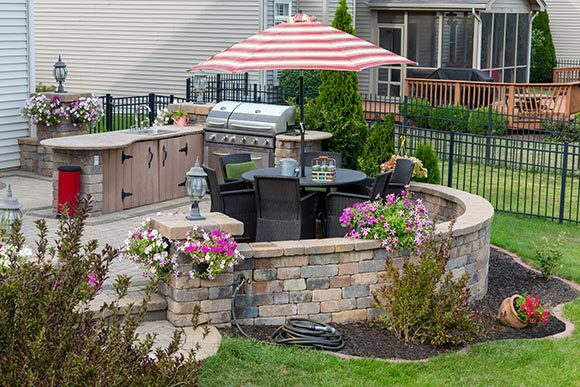 Here, we have put together a few questions to ask your landscaping service before making a choice. Take a look.
What kinds of landscaping services can you provide us?
There are various kinds of landscaping options that you can try, starting from a driveway, walkway, a pool deck, to even water features, alone, and so on. If you know the different kinds of options the company can help you with, it will be easier for you to choose them according to the plan you have in mind with your landscape.
Do you provide free quotes?
You must also ask about the free quotes so that you can understand if the company providing such landscaping services are reasonable for you or not. Try to use these quotes to match it with your budget and compare it with others before making a choice.
So, after getting these answers, if you are planning to hire us, contact us today.