Are you thinking of renovating your home? Remodeling and repairing your house from time to time is necessary for the well-being of the house. You should remember that if you do not maintain the house, it will further worsen and even cause life threatening accidents. One of the areas you should begin the renovation work is the kitchen. This is the area where regular meals are cooked and receives the maximum amount of foot traffic and hence is more prone to damage. Try and work on new kitchen countertops because for the grim and grease, these are surely screaming for some attention when it comes to repair and renovation. If the condition is really bad, then get them replaced completely. We, at All Trades Enterprise, can be the right choice for you. With over two decades of experience in this field and our customer dedication, we have been offering some of the most useful and high-quality home improvement services. Right from home renovations, remodeling, additions, to even repair and replacement works, we can help you with everything you need. So, if you are from areas like Colorado Springs, Fountain, Pueblo, Woodland Park, or Monument, then you can rely on us.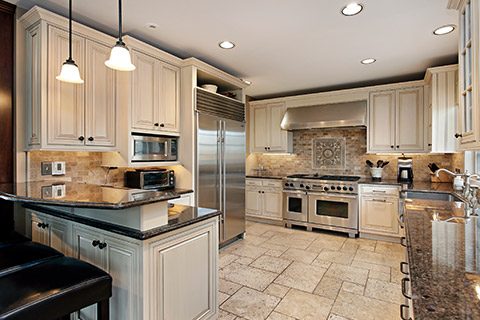 Here, we have put together a few essentials to check about the new kitchen countertops before buying. Take a look. 
You must focus on the quality of the kitchen countertops because this will ensure whether it is durable or not. After all, you are spending your hard earned money and it should last for long. 
Make sure the color, texture, and overall aesthetic factors complement the rest of the kitchen décor. Or else, it will look out of place. This will add to the value of the kitchen and make it more appealing. 
So, if you want to choose us, then contact us now.