Are you building a house from scratch, including your kitchen? Or do you want to renovate your kitchen? Usually, whether you are building a house or renovating it, the most amount of work that needs to be done is in the kitchen. To begin with, you need to have sturdy and durable kitchen countertops. This will be your cooking station which makes the regular cooking and kitchen work easy and convenient. That is why you need to find a reliable company for your kitchen countertops. We, at  All Trades Enterprise, can be the right choice for you. We're one of the most reliable and established companies with more than 20 years of experience in this business. We can provide you with a wide range of services, starting from home renovation, including kitchen and bathroom remodeling services to even painting, landscaping, and roofing services.  We are known for our wide variety of services under the same roof along with our sense of professionalism and dedication. So, if you are located in areas like Fountain, CO, Pueblo, Monument, CO, Colorado Springs, or Woodland Park, then you can opt for us.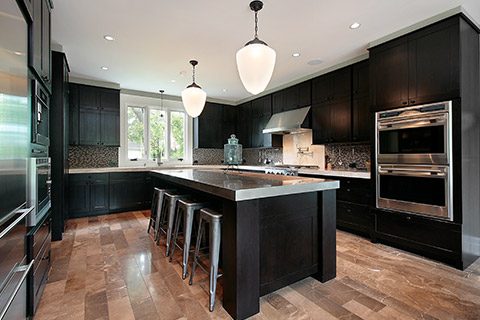 Here, we have put together a few tips that will help you choose the right kitchen countertops for you. Take a look.
Strength
One of the most important things that you need to keep in mind will be the sturdiness of the countertops. You must ensure that the countertops are made of good quality materials which make them strong against the regular wear and tear kitchens are exposed to. The more sturdy they are, the longer they will last and be worth the money you paid for them.
Design
You must also understand that the countertops form a major part of the kitchen interiors. Hence, the design of the countertops holds utmost importance when it comes to the look and feel of your overall interiors. Make sure that you pick the right textures and finishing for the countertops which will complement the rest of the interior design in the kitchen.
So, if you were thinking of choosing us for your kitchen countertops, contact us today.