Are you buying a new house and want to design your kitchen in a unique manner? Or have you been living in the same house for quite some time and think that your kitchen will need a renovation? In either case, you will have to redo your kitchen from scratch. That is why you have to hire a professional company that can help you with a custom kitchen. We, at All Trades Enterprise, can be the right choice for you. We are an established and highly reliable company which has been in this business for more than two decades now. We can provide you with a wide variety of services under the same roof. Right from home renovation, kitchen and bathroom remodeling, and roof installation, replacement, and hail damage repair to even landscaping, flooring services, and so on, we have everything you might need. We are known for our experienced and well-trained professionals who can cater to all such services along with our commitment towards the interests of our customers. So, if you are based in areas like Woodland Park, Monument, CO, Pueblo, Fountain, CO,  or Colorado Springs, then you can opt for us.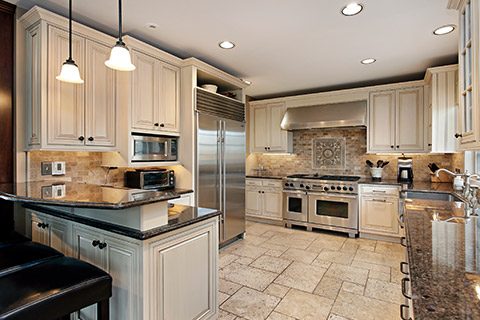 Here, we have put together a few benefits of getting a custom kitchen. Take a look.
Reflects your taste and personality
One of the first and foremost reasons why you should customize your kitchen is because it will be close to your taste and personality. Since this is your house and your kitchen, it should resemble your sensibilities and taste. This is something which is not possible if you get a ready-made kitchen.
If you let a builder decide the elements in your kitchen or purchase an already made and well-furnished kitchen, then you will realize that you are spending on things unnecessarily, which you might never need. Instead, if you go for a customized kitchen, you can pick the elements that you require and like. In this way, you will be paying for the things that you want and not anything unnecessary.
So, if you want to get your custom kitchen built by us, contact us today.