Are your kitchen walls becoming shabby? Do you need extra storage space in your kitchen? Or do you want to change the look and feel of your kitchen? If you have been living in the same house for a long time, then it is quite possible that you will require damage in parts of your kitchen or would want to make some changes in your interior. You should opt for a custom kitchen and get it done by a professional. We, at All Trades Enterprise, can be the right choice for you. We are an established and renowned company which has more than 30 years in this business. We cater to a wide range of home improvement plans which will make you life easier and more convenient. Right from roofing, decking, and awnings to home remodeling, and landscaping services, we can help you with everything. We are known for our quality services and affordable pricing. With our wide range of services and customer oriented approach, we have earned a solid reputation among our clients. So, if you are from areas like Colorado Springs, Fountain, Pueblo, Woodland Park, or Monument, then you can rely on us.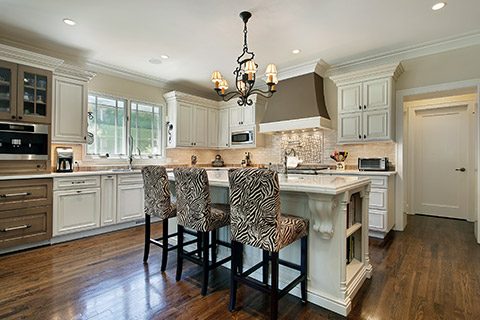 Here, we have put together a few benefits of opting for a custom kitchen. Take a look. 
Suits Your Taste

 
You must want your kitchen to be a reflection of your taste and personality. This will be possible only if you customize it. You can get rid of the elements you do not want and choose things that make an appeal to your sensibilities.  
2. Cuts Down Cost 
You can save a lot of money if you opt for customized kitchens. You will not have to pay for the unwanted things and you can curate a space according to your budget. This saved money can now be utilized for so many other essentials your home needs.  
So, if you are thinking of choosing us, then contact us today.