Residential & Commercial Roofing Contractor in Fountain, CO
When it comes to dealing with roofing issues in your home or business, it is best to let the professionals handle the issues. Why is that? There are several reasons why you should let the experts from All Trades Enterprises deal with your roofing needs in Fountain. First, they have the right tools and equipment to make quick work of whatever issues you are dealing with. Second, they do this all day, every day, so that experience makes them experts. Not only that, but they can handle both residential and commercial roofing issues, making them an ideal roofing contractor for whatever issues you may have. Give them a call today to get them started on being your roofing contractor for your home or business.
Roofing Contractor in Fountain, CO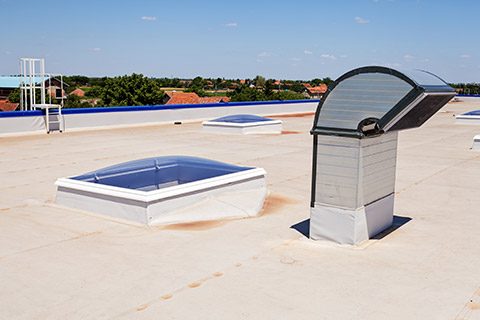 As a general roofing contractor, All Trades Enterprises is well versed in both roof replacements as well as new roof installations. They can also make roofing repairs should that be an option. They will start with a roofing inspection to understand where leaks might be present, what damage has already occurred, and what sort of repairs would be needed to bring the roof back up to good integrity. The age of your roof is also a factor in which direction you should go. A general rule of thumb is that if your repairs are less than 15% of what a replacement roof would cost, you should do the repairs; if they will be greater than 15%, you will be better off long-term with a roof replacement. The team from All Trades Enterprises can provide you with all of the costs associated with any option.
Commercial Roofing Contractor in Fountain, Colorado
Having an experienced commercial roofing contractor like All Trades Enterprises means you can trust them to provide you with the maintenance and upkeep that your commercial roof needs. They can provide you with an inspection to point out where issues are likely to happen and repair those issues that you presently have. They can even recommend when you should have a new roof replacement for your Fountain business.
In 1999, Fountain was chosen as "America's Millennium City" by The New York Times. Fountain was named an "All-America City" in 2002 by the National Civic League. The city is the home of Pikes Peak International Raceway. A train wreck, "The Blast", as it is now known, occurred in Fountain during the spring of 1888. Just after three in the morning on May 14, 1888, a freight train carrying eighteen tons of explosives and a passenger train collided in the city. The accident killed three people: Charles F. Smith, a Fountain lumber dealer originally from Keokuk, Iowa, Henry Hutchins, a Fountain merchant, and Mrs. Sarah Widrig a local hat maker from Fountain.