Commercial Roofing Contractor in Pueblo, CO 
There's a lot to think about as a business owner in Pueblo, CO. Hiring staff, training employees, and managing finances are all integral parts of running a successful business. But one thing that a lot of business owners often overlook is building maintenance. 

After all, your industrial building is how most people recognize your business. If your office building is in poor condition, people will react negatively towards your business. 
In Pueblo, we are prone to inclement weather. As such, we see a lot of roofing issues in corporate buildings in the community. What may seem like a minor issue can quickly become your worst nightmare. 
Commercial Roof Installation by Roofer in Pueblo, CO 
All Trades Enterprise is a full-service roof repair and maintenance contractor providing high-quality service to Pueblo commercial buildings. With several years of experience, our contractors know Pueblo corporate buildings inside and out. We thoroughly diagnose and resolve roofing issues, both minor and critical. 
Our roofing contractors solve common roof issues such as leaks, shrinkage, chips, punctures, and more. Preventive maintenance is vital to keep your workplace in pristine condition. Otherwise, several serious issues could arise due to a lack of maintenance.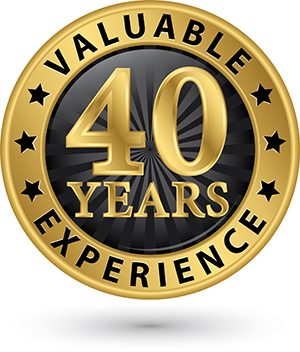 Our team works with you on your roofing project. It's truly a collaborative process. If you are installing a new roof, our team will help you choose the appropriate material. Common materials include metal roofing, rubber roofing, thermoplastic, PVC, asphalt, and many others. 
Roofing Contractor in Pueblo, Colorado 
Hailstorms can wreak havoc on your Pueblo commercial building. Unfortunately, we live in a place where hail is frequent, causing damage to thousands of industrial buildings every year. 
Luckily, that's why we're here. Our team specializes in resolving and preventing hail damage with specialized hail damage roof repair. Hail can bend shingles, crack tiles, dent metal, and more. Hail can expose several underlying issues with your roof. That's why it's vital to have a roofing company look at your roof before and after hail season to ensure it is in tip-top condition. 
The Top Commercial Roofing Contractor Pueblo, CO Has To Offer 
Pueblo stands out as a superb place to run a business. As a quiet city, it has a charm to it with scenic views and numerous outdoor activities. The Pueblo State Fair is a staple of the town. 
We serve the Pueblo and southern Colorado communities with top-notch customer service, roofing expertise, and more! We can offer free estimates if you contact us today to solve your roof maintenance issues.