Commercial Roofing Contractor in Colorado Springs, CO
Living in Colorado Springs, we all know the inclement weather we get here in the Centennial State. With constant storms, Colorado Springs businesses are prone to roof damage. 
That's why we're happy to serve the local business community with roofing services. All Trades Enterprise contractors can extend the lifespan of your Colorado Springs corporate building, provide routine maintenance checkups, and much more! Because of this, we are the premier commercial roofing contractor Colorado Springs businesses utilize year-round. 
You always want to address damages to your office roof. Most roofing issues derive from unattended maintenance. Minor problems develop into critical issues down the road. That's why our roofing company can ease your mind by protecting you and your business.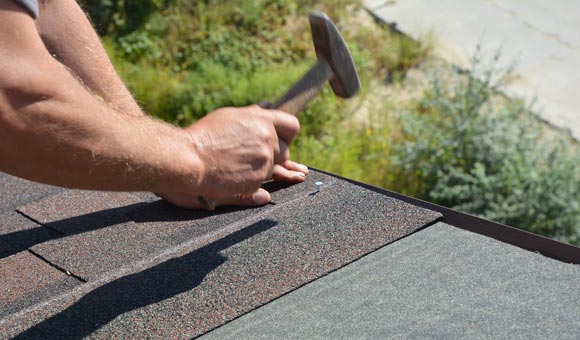 Colorado Springs Roofing Contractor for Commercial Roof Installation 
We offer a variety of roofing materials from which to choose. There are several differences between a roof you would install on your house and one you put on a corporate building. Our experienced team of contractors is expertly trained in commercial roofing systems and recommends the best material for your particular roof. 
Typical forms of commercial roofing material include rubber, thermoplastic, PVC, metal, spray foam, and asphalt. Each of these materials has its strengths and weaknesses depending on a variety of factors.
The average lifespan for various roofing materials are: 
Metal Roof: 40-70 years

Asphalt: up to 28 years

Rubber Roofing: up to 20 years 

Thermoplastic: up to 30 years

PVC: up to 25 years 
Commercial Roofer Colorado Springs, CO
There are many problems that your commercial roof may fall victim to. Fortunately, you can avoid many of these with proper care.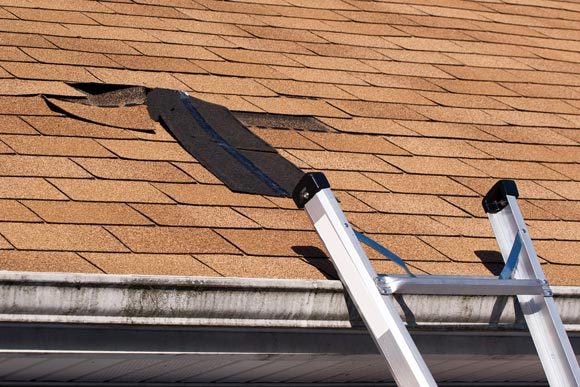 Leaks are the most common issue we come across in industrial buildings. A preventative maintenance plan helps you avoid common leaks. Other common problems include blow-offs, punctures, pooled water, shrinking, and tree damage. 
All Trades Enterprise also offers the highest quality of commercial hail damage roof repair. Colorado Springs is notorious for its hailstorms. It's only natural that we stacked our team with the best storm damage commercial roofing contractors Colorado Springs has to offer. 
Serving Colorado Springs 
Located on the eastern foot of the Rocky Mountains, Colorado Springs is home to some of the best views you can find anywhere on Earth. With breathtaking sightseeing landmarks such as Pike's Peak, Colorado Springs is an exceptional place to locate your business. 
As of the 2018 Census, there are over 39,000 business establishments in Colorado Springs. Don't let your company be one of the many without proper roof maintenance. 
Take advantage of the best roof installation Colorado Springs has to offer. Get a free estimate for your roofing project when you contact us today!