Your bathroom is the first place you visit in the morning; it is also the place where you unwind at the end of a long day. Hence, when you plan or renovating it, you should come to the best company in the market. All Trades Enterprise is a family-owned and operated business that has earned quite a name for itself in bathroom remodel over the past 2 decades.  Our team will first show you various designs that include steam showers, vessel sinks, and dual vanities; it is up to you which plan you choose or if you want to add some custom ideas. It is our topmost priority to make your bathroom layouts and designs dream come true. We take great pride in being accredited by the Better Business Bureau. We have a whole range of versatile designs for the people of Fountain CO, Colorado Springs, Woodland Park, Monument CO, and Pueblo.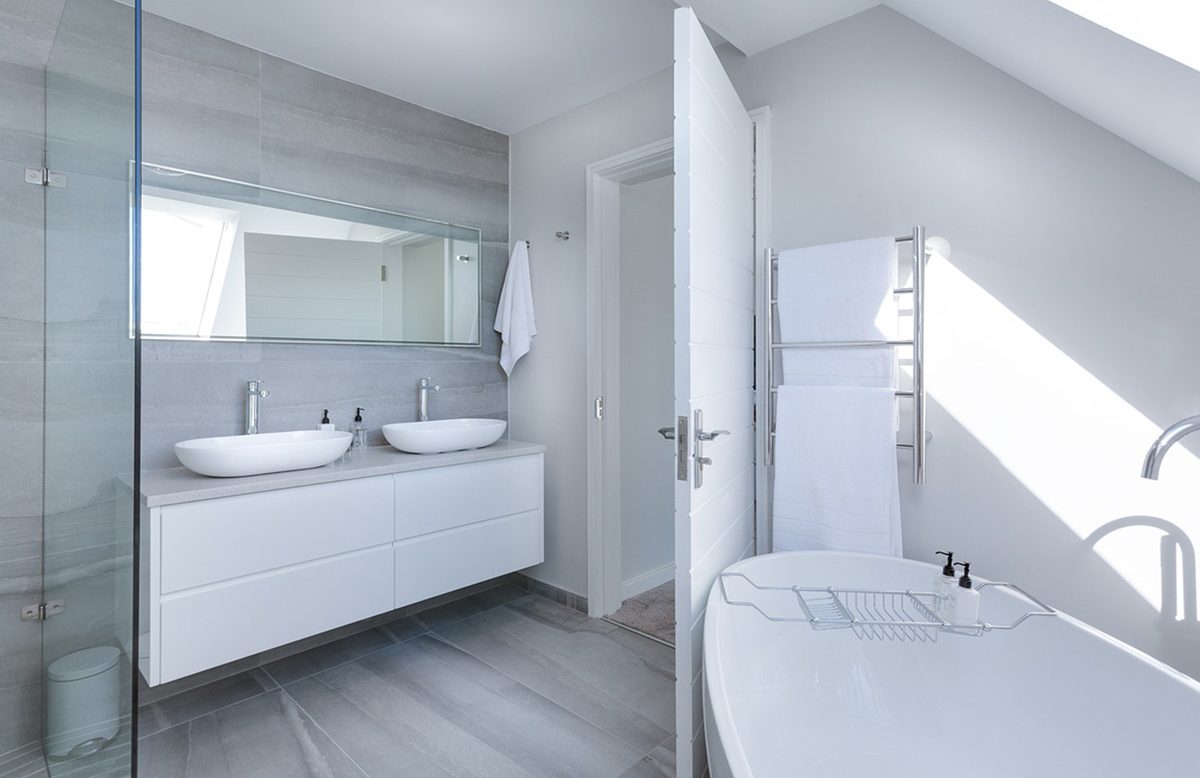 Below we have mentioned 3 essential features you can upgrade while renovating your bathroom. Take a look. 
Bathroom Vanities

 
The cabinets above the sink hold many medicines, toothpaste, dental floss, and also can be used as a storage space. The mirror on this cabinet is useful while shaving, combing hair, or even brushing teeth. You can either buy these cabinets or have them custom built. 
2. Shower Fixtures 
A shower needs a lot of fixtures depending on how you plan on using it. Shower walls, shower glass, throttle valves to control the hot and cold water supplies are some of the common fixtures that should be there when you remodel your bathroom. 
3. Sinks 
Sinks are used for multiple purposes over multiple times throughout the day. It's the first thing to upgrade when you are remodeling your bathroom. These days there are various types of sinks available in the market from wall-mounted to floor-mounted from cast-iron to granite sinks. 
So, if you want to renovate your bathroom, you can get in touch with us on 719-375-0504.