Do you have a house of your own? Do you also have a basement? A basement is a useful part of the house which can be used for storing various kinds of belongings which usually do not find a place in your house. Basements are often used for commercial purposes too if you want to run your commercial facility from your home. Whatever be the case, you should take care of your basement and maintain it regularly. If you have an old and dilapidated basement, then you should try basement remodeling. We, at All Trades Enterprise, can be the right choice for you. We are an established and reliable company with more than 20 years of experience in this field. We can provide you with various kinds of solutions, right from home remodeling, kitchen and bath remodel, and home painting to landscaping, roofing repair and replacement, and so on. We are known for our great sense of professionalism, efficiency, and dedication. So, if you belong to areas such as Colorado Springs, Woodland Park, Pueblo, Monument, CO, or Fountain, CO, then you can opt for us.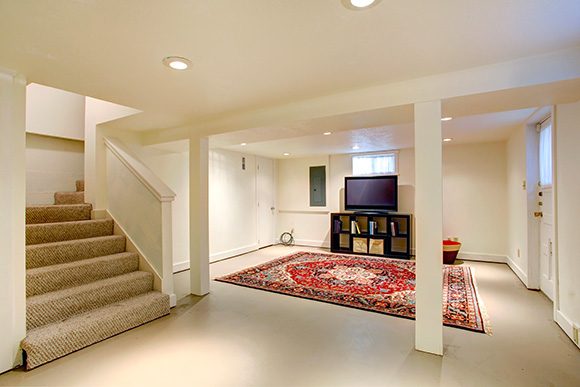 Here, we have put together things to keep in mind while carrying out a basement remodeling plan. Take a look.
Decide on the Use
Firstly, you should decide how you are going to use the basement. Accordingly, you should plan the remodeling. Usually, since the basement has limited light and can also block sound, it can be used as a home theater or a teenager's music room. Depending on the purpose you are using the basement, you can add more facilities in this space to make it more convenient.
Resolve Water and Air Problems
Generally, you will notice that basements have a problem of water leakage and dampness along with lack of air circulation. This moisture buildup will not be good and might also lead to mold and mildews. So, before you plan on renovating the basement, you should fix these issues first.
So, if you want to choose us for remodeling your basement, contact us now.