Your basement is a blank canvas. While basements often become storage areas by default, many homeowners do not realize the untapped potential that their basement has. Basement remodeling can help you unleash the potential in your basement and create an attractive living space that you never knew you could have. But when it comes to your renovation you may need some inspiration to get a started. The following list is composed of popular basement remodeling ideas that are sure to transform your basement into an attractive living space.
1)  Basement Remodeling for an Office Space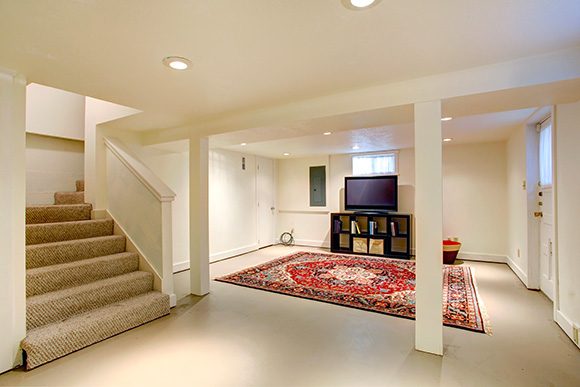 Sometimes it can be difficult to get work done at home. With the constant distractions of life, family, and the everyday hustle and bustle, working from the comfort of your home can be nearly impossible. A simple basement remodeling can transform your basement into the quiet office of your dreams. With customized designs, colors, and themes you may never want to go to the office again!
2)  Create a Laundry Space in Your Basement
Basement remodeling can offer you ample space for your laundry room. Having your laundry room upstairs takes away needed space from your home, and can be a distraction. When guests come over or you're just trying to watch your favorite show, the last thing you want to hear is the thumping of your clothes in the dryer.
3)  Studio Apartment for Guests or Tenants
Ideal for house guests, adult children, or tenants, your basement is a great place for studio apartments. With complete separation from the house, your occupants can get the privacy they need. You can even spruce up your basement by adding windows for additional light and a separate entrance for optimal privacy.
4)  Remodel your Basement for a Home Theatre
At the bottom of the list, but the top in our hearts is home theatres. Basement remodeling can give you the home theatre that you've dreamed of and is perfect for entertaining guests. Add some surround sound and some comfy couches and you may never want to leave your home again.
All Trades Enterprise Inc. offers affordable basement remodeling solutions for residents in Colorado Springs, Fountain CO, Monument CO, Pueblo, Woodland Park, and surrounding areas. Call now to learn more about the basement renovations available to you.